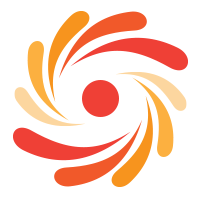 Dr. Amodeo's Protein Powder Dutch Chocolate
Whole Food Protein Shake
Glucose Management Weight Control $127
Nutrition Just one serving of powdered whey protein provides up to 40% of the recommended daily intake of protein. West Coast power shake also contains 20% of fiber, and 2% of carbohydrates, and is sugar-free! 
Weight loss Healthy levels of protein reduce the appetite, helping you to 
feel full longer. Whey protein also affects your metabolism for a faster fat burning rate while blocking fat production. Protecting muscle mass 
Muscle mass and muscle growth slows or stops with age. You are able 
to protect skeletal muscle mass and build new muscle through the 
amino acids and cysteine that way protein provides. 
Fights free radicals Whey protein helps stimulate glutathione production,
an antioxidant that is found in every cell of the body. This helps fight free 
radicals and provides immunoglobulin that strengthens the immune 
system. 
Developing tissue In children and teenagers, whey protein provides all of 
the necessary materials to help create new tissue for growing bodies. 
Healing Whey speeds recovery after the body is wounded, making it 
especially helpful after surgery. Whey protein has been prescribed by 
physicians for its health benefits for thousands of years, dating back as 
early as 425 BC it is recorded being prescribed by Hippocrates for overall health and well-being. 
Collagen The body utilizes collagen to strengthen blood vessels, internal 
organs, bones, teeth, and skin. Way helps the body produce collagen, 
which also benefits hair and nails. 
Energy production While there are a variety of supplements that are held 
for their ability to help generate energy, whey protein works on a cellular 
level, creating a more stable and fixed source of energy for daily activities. 
Doctor Amodeo's power shake is Simple, Pure and easy to digest. 
Everyone can benefit from more high-quality protein in their diet!