Fat Loss Forever
Proven 30 Day Method To Live At Your Ideal Weight.... Without Spending 18 Hours A Day At The Gym.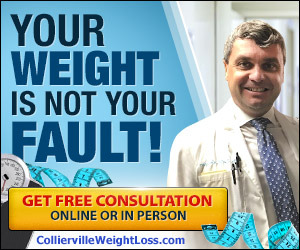 #1 Weight Loss In The Mid-South
Collierville Weight Loss
GET ACCESS NOW!
NO COST CONSULTATION

Schedule On My Secure Acuity Calendar
Get a customized weight loss plan, the latest nutritional & behavioral
science to help you build healthy habits for life, plus coaching
and community you can count on— anytime.