Row 1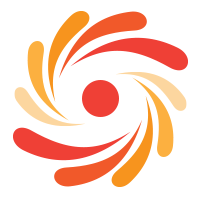 Row 1
Dr. Amodeo's Professional Strength Sea Vegetables $67
Row 2
Setup Your Order Form
Order Page
Order Page

A whole food blend of "7" wild-harvested sea vegetables, from the coldest waters around the world in their region of origin. The synergistic blend of sea vegetables contains every vitamin, mineral, trace mineral, and amino acid in Nature's perfect balance - plus enzymes, antioxidants, flavonoids and many other powerful nutrients found in nature that are required for ultimate health.
Ascophyllum Nodosum (Norwegian Kelp)
Chondrus Crispus
Fucus Vesiculosus
Fucus Evanescens
Laminaria
Porphyra (laver or nori)
Ulva Lactuca (sea lettuce)


Includes protein, thiamine, folic acid and amino acids, sodium, potassium, calcium, iron, iodine, sulfur, algin, mannitol, beta-carotene, bromine, protein, phosphorous, sodium, chloride, silicon, iron, manganese, copper, zinc, titanium, sodium alginate, selenium, magnesium, plus a variety of vitamins (A, B1, B12, C, C, and K), and other minerals and trace minerals.